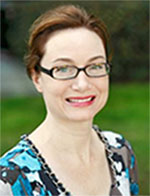 Principal Investigator Amy Mericle, PhD (NSTARR and COVID Supplement) Dr. Mericle is a Research Scientist at the Alcohol Research Group, a project of the Public Health Institute. She focuses on addiction health services research, highlighting the gaps in the substance use treatment delivery system and examining innovative approaches to increase access to and improve the quality and availability of substance use treatment and recovery support services. She completed graduate studies at the University of Michigan and the University of Chicago as well as post-doctoral studies at the University of California, San Francisco. In addition to leading her own studies and collaborating with other ARG Scientists on theirs, she has also served on the Board of Directors for the National Alliance for Recovery Residences and currently serves on the PHI IRB.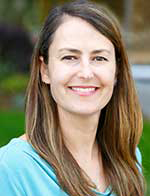 Co-Investigator Katherine Karriker-Jaffe, PhD (NSTARR and COVID Supplement)
Dr. Karriker-Jaffe is the Director of the Community Health & Implementation Research Program at RTI International.  Her research focuses on the contribution of social context to alcohol and other drug use, misuse, social consequences and dependence. Dr. Karriker-Jaffe received her doctorate from the School of Public Health at the University of North Carolina at Chapel Hill, and then completed a three-year post-doctoral research fellowship with ARG where she later became a Senior Scientist and co-directed the U.S. National Alcohol Survey Resources Core with Thomas K. Greenfield. She has led numerous NIH-funded projects that include work on neighborhood, peer and family (including genetic) influences on alcohol use disorders and testing a socioecological model of relapse and recovery from alcohol problems.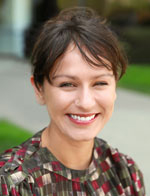 Co-Investigator Meenakshi Sabina Subbaraman, PhD (NSTARR and COVID Supplement)
Dr. Subbaraman is a biostatistician at the Public Health Institute. Her primary research interests are methods for determining mechanisms of action, the intersection of cannabis and alcohol co-use, and treatment for alcohol use disorders. She has contributed to dozens of NIAAA-funded studies, and currently acts as Biostatistician on several projects related to cannabis and alcohol policies. Dr. Subbaraman was also the primary investigator of an NIAAA-funded study aiming to examine how cannabis use affects alcohol treatment outcomes. She completed her MS in statistics at Stanford University, PhD in epidemiology at UC Berkeley, and postdoctoral studies at both UC Berkeley and Brown University. Dr. Subbaraman received the first-ever "Methodological Advances from the Next Generation of Epidemiologists" award from Society for Epidemiologic Research for her dissertation work.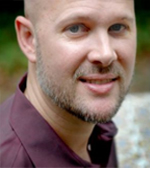 Senior Consultant Jason Howell, MBA (NSTARR and COVID Supplement)
Jason Howell is a person in long-term recovery from mental health and substance use issues. He has an MBA from Texas A&M University and is a Peer Recovery Specialist and state approved trainer. Howell is the Executive Director of RecoveryPeople, a 501c3 nonprofit committed to supporting peer-led recovery by: connecting people, communities and resources; building the capacity of recovery workforce and support services, and shaping recovery policy and program development. Howell is also a founder and the former Board President of the National Alliance for Recovery Residences (NARR). He is a national speaker and has co-authored several journal published articles including Maximizing social model principles in residential recovery settings. Jason serves as a member of the Texas Health and Human Service Commission's Behavioral Health Advisory Committee, Block Grant Committee and Ad Hoc Housing Committee and serves as a member of SAMHSA CSAT National Advisory Council.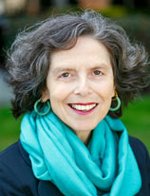 Co-Investigator Lee Ann Kaskutas, PhD (NSTARR)
Lee Ann Kaskutas is a senior scientist at ARG who holds a doctorate in public health from UC Berkeley. Since starting at ARG in 1990, Dr. Kaskutas' overarching professional interest has been to find solutions to alcohol-related problems that do not require professionally trained individuals for implementation. She had led numerous NIH-funded studies examining mutual aid/self-help groups such as Alcoholics Anonymous, peer support, social networks, community-based treatment, helping behaviors, spirituality, 12-step facilitation, recovery, and feedback about alcohol consumption.
Biostatistician LIbo Li, PhD (NSTARR and COVID Supplement)
Dr. Li is also a member of ARG's biostatistics core. He completed his doctoral work at the University of California, Los Angeles where he studied measurement and psychometrics. He has extensive experience in methodological development and evaluation of advanced models for social and behavioral research (e.g., competing risk survival analysis, structural equation modeling, generalized linear mixed modeling, multilevel modeling, and marginal structural modeling), traditional and item response theory approaches to measurement, and application of new methods to data analysis (e.g., investigation of recovery from illicit drug abuse using recurrent event analysis).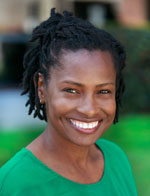 Associate Scientist Deidre Patterson, MPH (NSTARR)
Deidre Patterson is an associate scientist at the Alcohol Research Group. She received her undergraduate degree in psychology from Brooklyn College (CUNY) and her MPH in Community Health from Hunter College (CUNY). She works on diverse topics including economic conditions and alcohol problems and alcohol-related problem and consumption measurement. Other research interests include ethnic variation in drinking behavior, disparities in alcohol behaviors and treatment, as well as cultural and community effects on alcohol drinking patterns. Prior to joining ARG, Deidre worked at the Cancer Prevention Institute supporting research on life exposures, pubertal development, and cancer risk in adulthood and at Cancer Care (New York), working as a research assistant on studies looking at side effects of cancer treatment, as well as social networks and support systems for patients.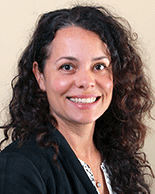 Research Associate Adrienne Faxio, BA (NSTARR)
Adrienne Faxio has a Bachelor's degree in Cultural Anthropology from the University of California, Santa Cruz. She honed her social science research skills at the University of California, San Francisco's Philip R. Lee Institute for Health Policy Studies and Advancing New Standards in Reproductive Health (ANSIRH) where she worked for nearly 15 years managing evaluation and research projects addressing adolescent health, school health services, and behavioral and reproductive health. Her interests center on addressing health disparities and increasing access to care for the underserved.
Research Associate Jayla Burton, MPH, MS (NSTARR and COVID Supplement)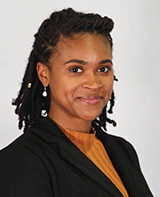 Jayla Burton is a research associate II at the Alcohol Research Group. She received her undergraduate degree in health science at the University of Cincinnati and her MPH and MS from the University of San Francisco. She has a passion for advocating for systems change to reducing health disparities especially among historically underrepresented populations through national advocacy and education campaigns. For the past few years she has worked in the arena of women's health, specifically breast cancer to provide critical analysis of emerging cancer treatments and engage in research to explore the environmental impacts of the disease. Through grassroots harm reduction work in the heart of San Francisco, Jayla became familiar with substance use issues as they relate to public health and social justice. She is currently working with senior scientist Amy Mericle to explore recovery support services.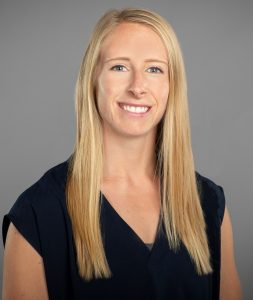 Research Associate Colleen Barrett, MPH (NSTARR)
Colleen Barrett is a research associate II at the Alcohol Research Group. She received her B.S. in Community Health Science and MPH at the University of Nevada, Reno. She has supported numerous projects at the Nevada Public Health Training Center through data management optimization and statistical reporting allowing organizations to expand their opportunities for grant funding and project development. For the past two years, she worked as an Epidemiologist at the local level serving as the lead for COVID-19 surveillance. Her ambitions are focused on substance use research and prevention through collaboartion on multi-faceted approaches to improve health equity for the underrepresented.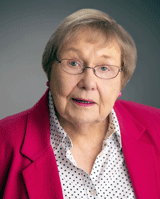 Consultant Thomasina Borkman, PhD (COVID Supplement)
Dr. Borkman is an affiliate scientist at Alcohol Research Group and Professor of Sociology Emerita from George Mason University, Fairfax, Virginia. She has conducted research with ARG investigators since the 1990s when Dr. Lee Ann Kaskutas and she conducted a process evaluation of a medical hospital treatment program and two social model recovery programs in California. She was co-Investigator with Dr. Kaskutas on a NIAAA funded study of What is Recovery? that obtained nearly 10,000 online answers from individuals how they defined their recovery. She has conducted research on self-help/mutual aid groups such as Alcoholics Anonymous and their spinoffs and offshoots for over 50 years. The latest review of the research literature is found in her 2020 book Self-Help/Mutual Aid Groups and Peer Support: A Literature Review, Boston: Brill.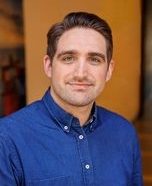 Communications Support Dustin Khebzou, MPH
Dustin Khebzou is the Program Administrator for the Alcohol Research Group. He is currently a Master's of Public Health candidate at the University of San Francisco, with a concentration in Community and Public Health Practice, and received his BA from Temple University in Communications. Using his background in film and graphic design, Dustin supports ARG's dissemination and communication efforts to present research findings in a dynamic and accessible manner. In addition, he manages ARG's library and provides research and administrative support to multiple grants and projects.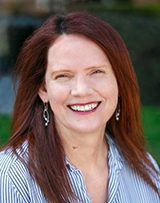 Communications Support Diane Schmidt, MSc
As a freelance writer with a diverse background in filmmaking, graphic design, marketing, health care communications and epidemiology, Diane's experience ranges from the operation of international educational programs to the promotion and implementation of patient-centered initiatives. In her current role, Diane helps guide ARG's dissemination efforts to ensure research findings are presented in an accessible and digestible format that reaches diverse audiences.  She is also responsible for planning, organizing, and managing  development activities for the organization. She co-founded and operates a software company that builds cloud-based tools to assist health care organizations allocate resources for better health outcomes. She received her Masters of Science in Epidemiology and Health Care from the University of British Columbia.